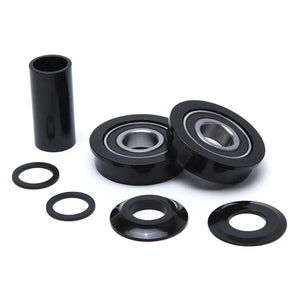 VERDE AMERICAN SEALED BOTTOM BRACKET - 19MM
The Verde sealed American bottom bracket delivers smooth, fast, carefree cranking thanks to high quality sealed bearings. Available for cranks with a 19mm spindle.
Compatibility note: This American bottom bracket kit is not compatible with the forged 3-piece cranks that come stock on the Verde A\V complete bike.
INCLUDES
Sealed American bearings (x2)
44m internal spacer (x1)
12mm non-driver side spacer (x1)
7mm non-driver side spacer (x1)
3mm universal spacer (x1)
1mm washers (x1)
WEIGHT: 8.3 oz
Item may come from the warehouse and require extended delivery time. Contact with any questions or concerns.