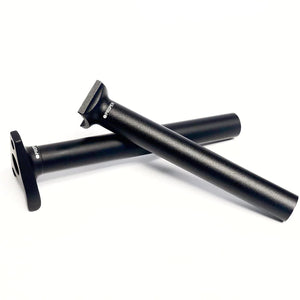 PROPER BIKE CO TRIPOD SEAT POST - BLACK (CONTACT TO ORDER)
Contact for availability and to order.
Tripod, and Pivotal posts are 200mm long and feature a subtle Proper logo at the top.
We use the premium one piece design rather than the bonded two piece you'd expect to find on lower quality posts.
(photo shows Pivot and Tripod Posts)